Oakville may not be the biggest of the most famous town in Canada, but it is quite charming and it has a very favorable location. Many people have recognized the potential in Oakville. The statistics say that the overall population of this suburban town in southern Ontario has been increased by more than 14%. If you are considering to move to Oakville, too, we will provide you with some of the reasons why this could be a great decision in your life. Just stick with us until the end and learn more about this town. Who knows, maybe you will good enough reasons to seriously start thinking about coming here and start a family or business.
Move to Oakville stress-free
Now, while the whole thing about moving and packing might not be something you are looking forward to, it is still something that has to be done. There are not really many people who enjoy this process, and what's more, they find it quite stressful and time-consuming, but you do not have to be one of those who have had a bad experience. To avoid this, all you have to do is find an adequate help and hire a moving company of trust. With more than 20 years of experience operating in this field of business, Tender Touch Moving and Storage Toronto is quite qualified for this kind of a job.  The fact that they have conducted hundreds of successful relocations gives them enough credit.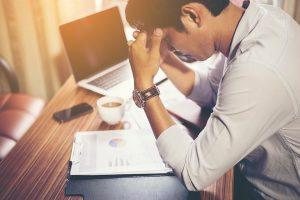 From our experience, when the relocation goes successfully, that immediately lifts up the spirit of those who needed to relocate. In this way, their good mood is at a high level. This contributes to the positive thoughts of their new home, and the new town seems so much nicer. One of the reasons your move to Oakville will start on good terms is because of the fact that you will have the best possible helpers to assist you during those days of planning the perfect move, packing and moving your belongings.
Oakville is so close to Toronto
In case you wish or need to do some business in Toronto, you do not need to worry that you will spend an eternity for coming there. Oakville is actually quite close to Toronto and it would take you around 30 minutes by car to get there. It would take a bit more, around an hour to get to the nearest U.S. border. As you can see, just as we said in the beginning, the town of Oakville is very good located. It's close to the bustling Toronto, but it is still far away from it to enjoy a calmer pace of life.
There are a lot of schools here
If you are moving with a family, then this might be one of the most important pieces of information. You will be happy to learn that there is a wide selection of schools in the area of Oakville. You can choose from many private and public schools in order to provide the best and most quality education for your children. Many of these schools are highly-rated. All you need to do is just search a bit to get some information. Perhaps you could first look at those schools which are nearby your new home. It would be more convenient for your children since they won't have to walk or ride a long distance to get there.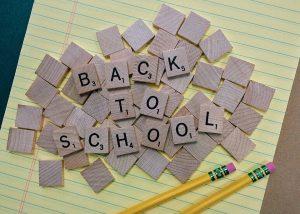 There are many venues to have fun and relax
When you move to Oakville, you will immediately realize why many consider it to be so charming. One of the reasons certainly lies in the fact that there is an abundance of beautiful parks and green areas. Also, again, if you have children, you can take them to many sports venues to practice a sport. For example, soccer is very popular here, or ice skating in ice rinks. During winter time, these ice rinks are filled with children and grown-ups. These become one of the most favorite places for people to gather and socialize. In other words, if you are new in town, you or your family will never be lonely here. Oakville is just wonderful for raising a family as it is truly a family town.
You will have a hard time to choose the neighborhood
This is actually because there are so many great neighborhoods to choose from. IF you are tight with the schedule, maybe you could turn for help to movers Oakville to help you choose what is the best for you and the family. They will ask you about the priorities. Whether you would like to be close to the lake, or if you want to have a quieter neighborhood to raise a family. Also, they might want to ask you whether you would like to live in a higher-end part of the town. Based on your answers, they will be able to single out a couple of options. Yours is just to choose carefully.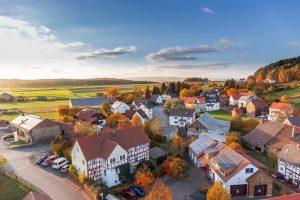 Oakville is very fun too
People here just know how to enjoy and have fun. There are numerous festivals throughout a year such as Jazz and Waterfront Festival. The town is revived during festival days. Probably the most famous and favorite event is Midnight Madness during which you can enjoy live music, eat amazing food and just be a part of the community.
AS you can see, there are many good reasons to move to Oakville. It will welcome you with open hands and offer something to fit everyone's tastes.