Long distance moving is a difficult and challenging period for anyone going through it. Moving to another state implies that you are leaving behind your house, job, relatives, and friends, among other things. And, there is no need to mention the financial difficulties of such a move. Of course, it goes without saying that the biggest financial expense in this period, besides buying a house, will be your movers. Still, not everything is as dark as it seems. If you learn how to compare long distance movers, you could save a few dollars. Interested to know more?
Why do you need long distance movers?
Let us start by covering the basics, shall we? First of all, long distance moving is much more different than moving locally in Toronto. For starters, you will not be able to make a couple of trips when relocating your furniture. While local moving can be done by yourself, long distance moving is almost impossible when not handled by relocation professionals. And, if you think about the magnitude of this type of relocation, and everything that goes with it, we are sure you will quickly realize why you need to find reputable movers.
Besides, think about it – hiring movers might actually be cheaper than having to relocate by yourself. Movers are professionals who know the best way of protecting your fragile items. You, on the other hand, are probably not aware of the best packing materials suitable for your antiques. Thus, if you want to avoid a financial loss, you need to get reliable movers on your side.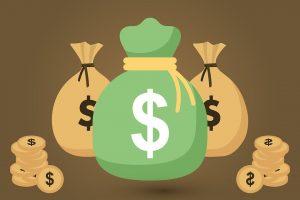 How do you compare long distance movers and choose the best ones?
Brighten up! Luckily, there are many ways of comparing long distance movers. It doesn`t take a professional to see whether a moving company is reputable or not. Among the many long distance movers Toronto, there are certain things you should look for. Today, we teach you which qualities to compare, if what you need are the best long distance movers Toronto has!
If you need to compare long distance movers, take a look at the moving quotes!
When choosing your movers, detailed cost estimates play a crucial rule. It goes without saying that before settling down and choosing your movers, you want to know how much you can expect to pay for their services. And, thankfully, the majority of moving companies will have a free cost calculator on their websites. However, to get a precise moving quote, you will need to request an in-home estimate. A moving company will send an agent over to your house, who will talk with you about all of your moving needs, and assess your situation. At the end of the day, you will be left with a precise moving quote for your relocation.
What you need to do is make sure that you get a couple of moving quotes from a few different companies. Only then can you choose the best one among them. And, now that you have written estimates, it is time for you to compare them in great detail.
To compare long distance movers, you have to look at the price. It is only natural that you will look for the cheapest offer. However, it is only advisable to stay away from any lowball estimates, as the moving companies behind them are often fraudulent.
When looking at the price, you need to make sure that the quality of the movers, and the services they provide, corresponds to the price.
Don`t let the price alone be the deciding factor. Never forget to look at the additional services that are included in the price, as these can often turn out to be dealbreakers.
As the most reputable movers in Toronto, we strongly advise that you give all of your attention to a detailed comparison of the moving quotes. This could be the crucial moment of your long distance relocation.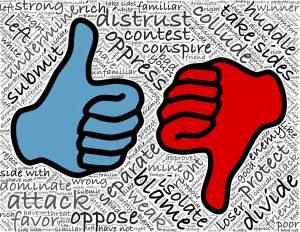 How to compare the reliability of your long distance movers?
So you have looked at the moving quotes, and chose the best one. You might be thinking how all the hard work must be over. However, before you say yes to those long distance movers you think are perfect, you should first check their reliability. After all, a good price on paper means nothing if your movers can`t actually deliver what they have promised.
The first step in checking their reliability is by looking at the moving reviews and testimonials. Basically, you are looking for a moving company that generally has positive moving reviews. Of course, not every review will be filled with words of praise, and that is a good sign. It means that all of the reviews are genuine, and not written by professionals.
Moreover, there is another good way of checking the credibility of your movers. Namely, to even consider booking a moving company, you need to make sure they have all the necessary licenses and insurance. One good way of doing that is by visiting the Department of Transportation`s website. While there, you should look for the company`s DOT number. In case the DOT number is missing, it is a clear indication that you should steer clear of those long distance movers, as they are not licensed to operate a moving truck, and they will have no way of transporting your belongings.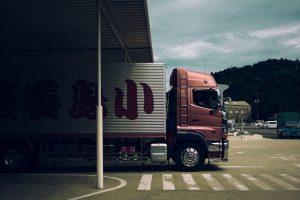 The conclusion
To compare long distance movers, all you need is some patience. As you could see, this is not a difficult task, but a time-consuming one. Besides looking at the price, which is the key factor, you also need to take into account a mover`s moving services. You need to make sure they can accommodate all of your needs. Also, do not forget to check the reliability of your movers, as it is as important as everything else.