Your relocation is quickly approaching. You have booked your movers, found the house of your dreams, and notified everyone about your new address. However, even though it might seem different, your job is nowhere near done. If you didn`t get packing services Toronto, one major task is in front of you. Namely, the time has come for you to pack all of your possessions, including your furniture, and clothes. Since clothes take up a lot of space, space that could be better spent, you need to learn how to save space while packing clothes. And, that is what Tender Touch Moving is here for today.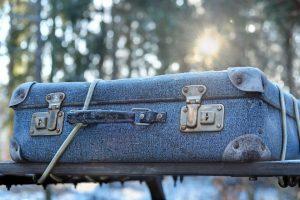 The best way to save space while packing clothes is by getting rid of unnecessary items
Pay attention, because this is a very important item on our list. Most of the time, people are not even aware of how many things they have at the back of their closets. Or, they are aware of it but choose to ignore it. Unfortunately, the time has come how you to face the facts, and be realistic. The best way to save space while moving is by removing all the items you do not need and have not used in a while. 
The first step to getting rid of all the clothes you do not use is by laying them out in front of you. In order to be as successful as possible in this task, you need to be organized. Thus, create three piles of clothes, and dedicate every piece of clothing you own to a certain pile.
Keep. Your first pile should contain all the clothing you plan on keeping.
Throw away. This pile is for all the clothes which are too ragged, and unusable.
Donate. There is no reason why you can`t save space while packing clothes and be charitable at the same time.
Sell. This pile is an optional one. Namely, if you want to earn some money while decluttering, you can always arrange a yard sale.
Once you get this task out of the way, you will be on a good way to decluttering your wardrobe and packing only the things you really need.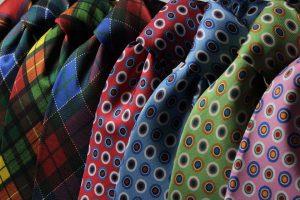 Don`t forget to pack some essentials separately
We here at Tender Touch Moving and Storage Toronto know that, sometimes, relocations can take longer than planned. If your relocation runs longer than you thought, you cannot pause your entire life. You will still need to go to work, send your kids to school, and wear some clean clothes. Thus, when packing for a relocation, make sure you fill one suitcase with all of the necessities. These necessities include clean underwear, and clothes suitable for the season. Of course, if you are moving in the summer, you will need to include one or two clean T-shirts and shorts for you, and your family members. Likewise, if you are moving in the winter, sweaters will be your priority. Just make sure that the clothes you set aside are enough for your family to use for a few days. 
How to pack your clothes and save space?
It goes without saying that the way you pack your clothes decides how much you will be able to fit inside the moving boxes. And, your goal is to pack as many items in a box as you can. Of course, you will need to pay attention to the weight of the box, as the moving box containing clothes can easily become too heavy. For your sake, try to avoid this.
Neatly fold your items to save space while packing clothes
You could have a habit of throwing your clothes all over the house. If that is the case, you will feel tempted to just throw everything inside the moving boxes and close them. However, if your goal is to save space, the only right course of action is folding your clothes neatly. The golden rule is to place one item of clothing on top of another, starting with the largest items and finishing with the smallest ones. Thus, your winter clothing should be at the bottom of the moving boxes, as winter jacket are very bulky in size.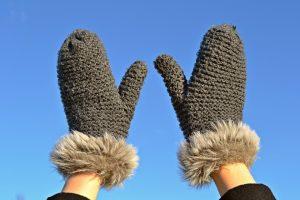 Use vacuum sealed bags
One of the greatest inventions you can use while packing is vacuum sealed bags. You will be happy to know that they come at a cheap price and can be found in most of the department stores. And, another good thing about these bags is that they are very simple to use. All you need to do is put all of your clothing inside a bag and seal the top of the bag off. Get your regular vacuum cleaner and attach the hose in order to suck out all the air out of the bag. Now, all you have to do is watch the bag shrink in size in front of you.
Roll up your clothes
Another good way of saving space inside a moving box is by rolling up your clothes. Of course, when it comes to rolling up your clothes, there are some limitations. Namely, only the clothes which are light in weight and size will be suitable for this method. After all, imagine all the struggle you would have to go through just to roll up your winter jacket.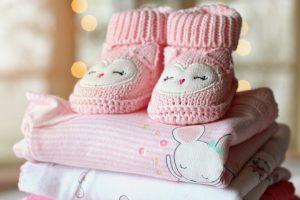 The conclusion
There is not a perfect moving plan which does not include a method by which you can save space while packing clothes. And, you should know that saving space while packing is of great importance. After all, we are sure you know that movers charge based on the weight of your cargo, right? Thus, do everything in your power to spend less money on your relocation.