Year after year, report after report, Canada keeps being named as one of the best countries in the world to live in. And, 2018 is no exception to the rule. If you have made a decision of moving to Canada, you already know you were thinking right. Top Canada`s cities to live in 2018 are versatile and have something that will suit every lifestyle. We give you people`s pick of the best cities. Hopefully, the list will help you make up your mind about the right city for you!
The first place on our top Canada`s cities to live in 2018 is Oakville
No matter which list you look at, you will always see that Oakville occupies the first spot. This city in Ontario is perfect for just about anything. With a population of 209, 039 residents, Oakville is big enough to offer all the benefits of living in a big city, and yet small enough as to give you a sense of a tight-knit community. And, what is so amazing about this city is that it seems to be flawless. There are reasons for moving to Oakville galore, but here are some of the most important ones.
Top Canada`s cities to live in 2018 have to be close to good schools and universities. Oakville, Ontario is just that.
A family-friendly city, such as Oakville, is always a winner.
Finding a job in Oakville is easy, as its location is in the center of everything.
The prestigious title of the 35th most linguistically diverse city belongs to Oakville.
Moreover, if moving from the USA to Canada, Oakville will be a good starting place to adjust. Since 30 percent of residents here speak a language other than English and French, there is a big chance you will fit in, no matter your ethnicity.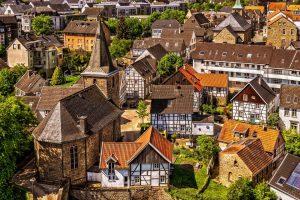 There is no surprise Ottawa made the cut
Being the capital city of Canada, Ottawa is undoubtedly one of the best Canadian cities to live in. If you were lucky enough to settle in the capital, then you have all the prerequisites for a happy life. With the average household income being 114,275 dollars, there is a big probability you will not just be scraping by, trying to make ends meet. And, with the unemployment rate being so low (5.1%), you are highly likely to find a job upon your arrival.
With so many amenities, good quality of life, and amazing features, there is no surprise Ottawa is so high up on our list. And, have you ever seen the Fairmont Château Laurier? This hotel that looks like a castle is definitely something to experience at least once in a lifetime. However, living in the state capital is not for everyone. Not to worry, as there are many other smaller cities for you to choose from.
Richmond Hill is always a favorable option
Just like Oakville, Richmond Hill is one of those medium-sized cities that have a bunch of things to offer. First things first, what is important for you to know is that Richmond Hill is one of the most prosperous cities in Canada. In fact, the average household net worth in Richmond Hill is $1,506,729. Quite a staggering number, don`t you think? Moreover, besides being financially safe when living in this city, you will also be living in a town with a rich history. And, as it goes with other top Canada`s cities to live in 2018 from our list, Richmond Hills pays a lot of attention to its schooling system. If you were not able to come to a conclusion by yourself, let us help you – moving to Richmond Hill is one of the best choices in life you can make!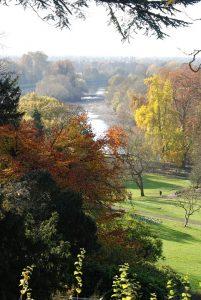 Vaughan has what it takes to amaze you
Get ready, because you are about to see some incredible numbers! We would like to start by saying that the average household net worth in Vaughan is $1,667,910! When you compare that number with the average rent for a two-bedroom apartment ($1,394), you will quickly see why Vaughan is on this list! If you live in Vaughan, you already have all the predispositions of a successful life. Not only is Vaughan prosperous, but it is also close to Toronto; it will take you a mere 20 minutes to access its downtown. Besides that, Vaughan is surrounded by amazing landscape and natural setting, so your eyes will be thankful you have moved here. Moreover, with a population of 332,250 people, Vaughan is not such a little city. Finally, we are sure these were enough reasons to convince you that Vaughan is the right place for you.
Toronto – need we say more?
As the largest city in Canada by population, Toronto is bound to be on every list of the best Canadian cities to live in. The advantages of living in Toronto are numerous, and we are sure you already know a lot of them. This city is especially alluring for young people, who like the fast pace of life, and enjoy having fun on the weekend. And, the nightlife in Toronto is nothing if not fun. Moreover, even though not cheap for life, there are a lot of free things you can do in Toronto for fun. It does not matter which generation you belong to, and what your age is. Toronto will embrace you in its loving arms, and let you find something that will suit your taste.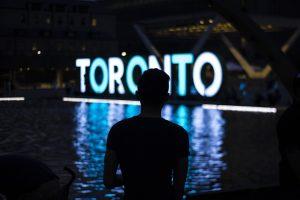 The conclusion
If top Canada`s cities to live in 2018 are what you are looking for, then you are in the right place. Today, Tender Touch Moving & Storage Toronto has given you the best picks for Canada`s best cities. Although, if you are moving to Canada, you can hardly make a bad choice. There is a reason why Canada has such a high and mighty place in the world. Everyone here gives its best on a daily basis, all in an effort to make a country one can be proud of.