The number of things we have to think about when moving is staggering. Not only do we have to run small errands around town and cancel our monthly utilities with the different service providers, but we also have to find the most reputable movers, and manage to book them. However, this is just the beginning of your relocation-related struggles. The real challenge comes once you find yourself face to face with all the empty moving boxes lying around the house, knowing you are the one who has to put a lifetime-worth of items into them. Of course, this all applies if you opt against getting packing services. Whatever the case may be, you do not have to worry. We give you a packing checklist so thorough that packing your house will seem like a piece of cake.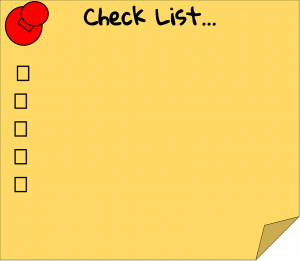 Make sure to include the supplies on your packing checklist
If you know you will be packing any time soon, the first thing you need to do is make sure you get enough moving supplies. Even though this sounds simple enough, in practice, getting the right stuff can sometimes be next to impossible. However, there is no reason to panic, as Tender Touch Moving and Storage Toronto is more than happy to give you all the tips you need.
Include a variety of moving boxes in your packing checklist. You will need more than one size to be able to fit all the different items in your house.
Protective packaging materials should be featured on your checklist for packing, as well.
Since you will need to label all the boxes, you need to think about the smallest of things, and include a few markers on your checklist.
What we always advise is trying to find some free packing materials first. Sometimes, there is no need to pay for something, and we are sure you could spend that money in a better way. Besides, knowing where to find packing supplies is already half of the job, so do invest some of your time into finding out all you can about it.
Start off your packing checklist with the kitchen
It is common knowledge that the kitchen is the trickiest room to pack. There are many appliances, utensils, and ornaments that need to find their way into the moving boxes. That is why we suggest you start off your checklist by making sure you do not forget to pack anything from this family-favorite room. Thus, here are the items which must make their way onto your list:
The refrigerator and all of the food inside it should be your priority. Limit your grocery shopping in the following period, and eat only the food you already have. This way nothing will go to waste. Also, you must defrost your fridge a few days before the move.
Next up, take care of your small kitchen appliances. A good rule of thumb for packing these items is wrapping the cords around them, and then securing them with tape. This little tip will set you well off on your way to properly packing your kitchen.
Glasses and dishes need you to deal with them carefully, as they are fragile. Make sure to use lots of protective materials, and to cushion your fragile items with some padding.
Once you deal with this room, time to move on to the next one. When it comes to relocations, there is no time to be wasted!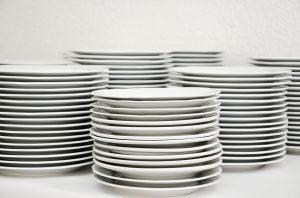 The living room will be your next challenge
Looking at your living room, you must be terrified by the thought of packing all of the things inside it. But, don`t worry. It is easier than it seems.
When packing electronics, it is a good idea to put them back in the original boxes, assuming you still have them.
Mirrors and valuable artworks can be protected by being wrapped in blankets.
When it comes to rugs, we have three words for you – roll it up!
When packing your couch, try to take it apart into as many pieces as possible. This will make it much easier for you to load it into the moving truck.
Take a deep breath, you are nearing the finish line!
How to deal with your bedroom
It doesn`t matter how many bedrooms you have in your home, the principle is the same. There are a few key furniture pieces which every bedroom has and, thus, they should find their way on your packing checklist. We know that not leaving anything behind is your number one goal in the days to come.
Again, disassemble your bed as much as possible. It will be useful to know that there is such a thing as a mattress box, which will fit your mattress like a glove.
Speaking of boxes with a special purpose, another type which should be mentioned right now is the hanging wardrobe box. It will serve as a transportable closet on your moving day.
For the rest of your clothes, regular cardboard boxes are more than enough.
Finally, if you have any jewelry in your bedroom, do not forget to include it in your checklist. Dedicate a safe place for it, one that will be next to you at all times while moving.
Guess what? You did it! Your bedroom is safely packed, and you are ready to start loading up the boxes. Whether you hired North York movers, Toronto movers, or enlisted your friends for help, we wish you the best of luck!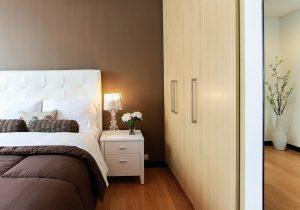 The conclusion
We understand that even making a packing checklist can seem like a lot of work, not to mention the thought of actually going through with it. However, what you need to remember is that you are not alone. Not only do you have us, but also the support of your loved ones. Everyone will be more than happy to help you now that you need help. Don`t be ashamed to ask!