There is nothing quite like a crisp fall day in Toronto to lift up even the gloomiest of spirits. Truth be told, the fall season in Toronto is rather short. However, that is only one additional reason for you to make the most out of it while it still lasts. On that note, it helps to know that there are many versatile and equally interesting things to do during fall in Toronto. Ranging from family-friendly to those suitable for chocoholics (yes, you read that correctly), these activities are sure to fill up your days in the upcoming period. Ready to begin?
Going apple picking – An all-time family favorite
If you are living in the Greater Toronto Area, we are sure you are already pretty familiar with this activity. Namely, during every fall season in Toronto, families use their chance to visit one of the many orchards in the GTA and go apple picking. However, there is much more to this activity than a simple picking of the apples. Several of these orchards offer wagon rides, zoos, and fresh markets, where you have a chance to buy some of the most delicious jams you have ever tried. Doesn't that sound like a fall day perfectly spent? We sure think it does!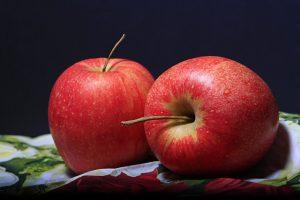 One of the best things to do during fall in Toronto is to look around
We here at Tender Touch Moving & Storage Toronto believe you should find beauty even in the simplest of things. And, there is hardly any sight more beautiful than Toronto during the fall. To enjoy this, seemingly, too simple fall activity, all you have to do is head over to the park nearest to you. Take your spot on a well-positioned bench, and take in the view. The sight of red and orange leaves will leave you breathless! Moreover, this activity can also be therapeutic, as there is nothing better for both the mind and the body than taking a moment to sit still and get lost in your thoughts. To make the most out of this fall activity in Toronto, consider visiting the following places:
Scarborough Bluffs, located in the Scarborough district of Toronto. 
High Park, as one of the largest parks in the GTA, will also give you plenty of other options for fun things to do during fall in Toronto. 
Leslie Street Spit, this headland in Toronto will provide you with a bit of peace and quiet on any given day.
If you are the type of person who considers fall to be magical, we advise you give moving to Toronto a thought! During this season, the entire city transforms into a fairy tale-like scenery, which will leave you enchanted, without a doubt.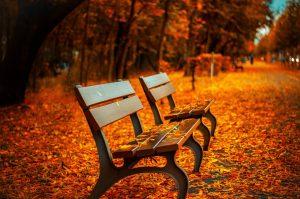 Toronto Chocolate Festival – Enough said
If you have a sweet tooth, Toronto is the place for you to be in October. The entire month is dedicated to the celebration of this amazingly delicious treat, that leaves no one indifferent. Since 2005, this festival has created numerous events to best capture the tastiness, and flavor, of all things chocolate. Therefore, during the Toronto Chocolate Festival, you can enjoy a chocolate afternoon tea, a full-course chocolate dinner, and Chocolious, where you can get coupons for treats on a discount. As you can imagine, this festival is suitable for all ages. The only prerequisite is to be a chocolate lover and to bring your appetite with you. We are sure you can do that, can`t you? At the Toronto Chocolate Festival, everyone is welcome!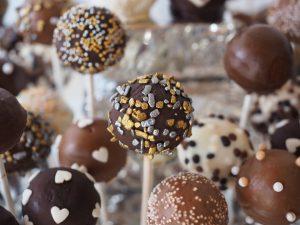 Visit the Toronto Christmas Market
Even though we all know that Christmas is in winter, you should not let the name of this festival fool you. The Toronto Christmas Market starts well before winter. From November 15 all the way to December 23, you get a chance do to your Christmas shopping, which is technically taking place during the fall. Thus, if this sounds good to you, you know where to be in the aforementioned period. Grab your friends or family members, bring your warm jacket, buy a mug of hot chocolate and enjoy the twinkling lights. There is nothing like the Toronto Christmas Market to get you all excited about the upcoming holidays. And, of course, start your holiday shopping early on. Who knows how many sweet deals you will be able to find rummaging through various street shops.
Note: If you wish to stay away from the crowds, avoid visiting the Toronto Christmas Market during the weekend.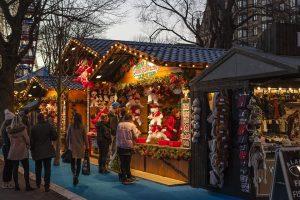 Watch a musical or a play
Another perk of the fall season is that it brings around the theater season. All of your favorite plays now come to life once again. Therefore, if you are looking for the best things to do in Toronto during the fall, look no further. Inquire about the plays or musicals which are happening this weekend at your local theater, and reserve your spot. And, if you decide to hop to some trendy club after the play, who can blame you? After all, the nightlife in Toronto is pretty fascinating. And, just like that, you get a perfect and relaxing Saturday night. Sign us up!
The conclusion
Clearly, if you happen to be here, there are many interesting and exciting things to do during fall in Toronto. And, in case Toronto is not your home, may we suggest looking into making it one? By many standards, Toronto is one of the best places in Canada for life. Try getting a Toronto moving quote and seeing whether or not you can afford such a move. If it turns out you can, you should at least think about this prospect. Rarely has anyone regretted moving to Toronto, and we are sure you would not be an exception.