If you are a nature lover, moving to Toronto is the best thing you can do! Canada, as a country, has been blessed with fairytale-like nature and scenery. And, Toronto, as one of Canada`s largest and most populous cities, also does not disappoint in the beauty department. Therefore, let us present to you the best outdoor activities in Toronto in our opinion. We promise you that there is something for every type of personality.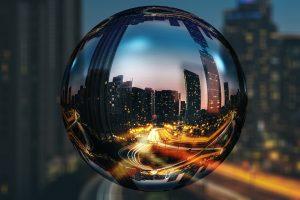 A picnic will always be one of the best outdoor activities in Toronto
The city of Toronto was made for those days when you feel like a relaxing picnic is just what you need! Tender Touch Moving & Storage Toronto has plenty of reasons for making this statement. First and foremost, Toronto is a mesmerizing city, with plenty of spots where you can have a picnic while enjoying the view. Some of those perfect spots include:
Ashbridges Bay Park does not just give you an opportunity for a picnic. Don`t let the word park fool you. This place is also a go-to place if you want to enjoy other outdoor activities in Toronto, such as beach volleyball, as it contains a swimming pool and an open beach.
Vermont Square Park is a perfect spot for dog owners in Toronto. Here, you can enjoy that sandwich you made this morning while watching your dog run freely and happily. Isn`t life grand?
Sir Winston Churchill Park is a place that provides its visitors with plenty of commodities. It has ten outdoor tennis courts and a playground, which makes it a perfect place where you can spend some quality time with your family.
Secondly, a picnic is an activity that can be done throughout the year. You are not limited to either summer or winter days. Of course, depending on the season, you will have to adjust your clothing, but that is a small sacrifice to pay for a fun day.
Finally, a picnic is a cheap way to have fun in the city of Toronto. All you need is a blanket, and a basket filled with the goods of your choosing. Thus, we rest our case. If picnics are your favorite thing, consider relocating home to Ontario!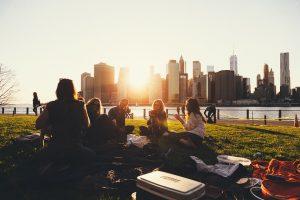 If you don`t shy away from a challenge, go rock climbing
Because of the Niagara Escarpment, Toronto is the right city for those people that love rock climbing. Sure, you might have to make a short journey to Milton, which is located in the Greater Toronto Area, in order to go rock climbing. However, your journey will be well worth it once you feel the adrenaline rush.
Moreover, do not feel discouraged if you are not already an expert on rock climbing. Even if you have never rock climbed in your life, this can still be an enjoyable activity for you. For 195 dollars, you can attend the oldest rock-climbing school in Ontario! We know that the price is not the most affordable, but trust us when we say that every penny will be well spent! Furthermore, you need not worry about the gear, since the school will provide you with all the necessary equipment.
Attend an outdoor movie screening
What could be better than going to the cinema with your friends on a Friday evening, while snacking on popcorn and soda? The answer is simple. The only thing that would make this scenario better is if the cinema were in the open. Well, Toronto is a place where dreams come true, indeed. For zero dollars (yes, you read that correctly), you get to see a movie in the open all around the city of Toronto. We leave the choice of the movie up to you. Luckily, you will have many options, so we do not worry. Let this be a lesson that one can always find cheap fun in Toronto!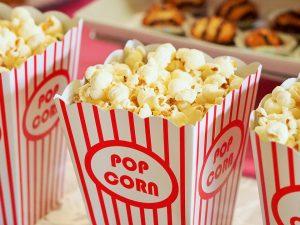 Go kayaking
If you are a daredevil who has an affection for water and nature, look no further. Kayaking might be the perfect sport for you, one that you can enjoy in the wilderness of Toronto. The next time you are pondering what to do with your best friend, or a significant other, head over to the Harbourfront Canoe and Kayak Centre. Once there, you can rent a complete equipment, starting from 25 dollars per day. The only downside to kayaking is that it is mostly an activity suitable for the nice weather. If you are looking for an outdoor activity in Toronto for the winter days, it is better to skip this one. Do come back to it once the summer starts, though.
For a relaxing day, head over to an outdoor patio
Not everyone can be adventurous and sporty. Some people prefer to spend a relaxing afternoon, sipping on a cocktail and enjoying an interesting conversation. If there is a possibility to look at the sky and the stars at the same time, the situation could not be more perfect. In case you like this scenario, and live in Toronto, consider yourself lucky. There are plenty of places where you can have a cup of coffee in peace, and still be outdoors. Some of those places include:
Future Bakery
Mill Street Brew Pub
Thompson Hotel Toronto
The Madison Avenue Pub
The Porch
From the best pubs and outdoor patios to the best museums in Toronto, this city seems to have it all! Toronto will forever have a special place in your heart once you truly experience it!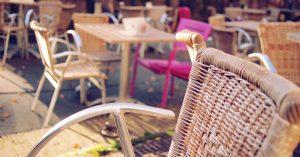 If you like our choices for the top outdoor activities in Toronto, we think that moving to Canada might be the right choice for you. Of course, if you already live in this amazing country, you must have a first-hand experience of how amazing life here is.