Possessing rare and valuable items such as fine art has always been considered as a matter of prestige. It is a not a secret that those who are true lovers and admirers of art and antiques spend tens of thousands of dollars on purchasing rare pieces or even whole collection paintings, sculptures, figurines, personal items that once belonged to someone important, etc. The desire of obtaining these articles goes to the point that they are willing to spend an immense amount of money which exceeds the amount that someone would normally invest in, let's say, real estate. The tricky part is when the time for moving these items comes. It is logical that the owner of wants to have them relocated in one piece. Hiring fine art movers in Toronto is the way to prevent causing damages, and we'll give you some tips on how to hire them.
Considering the fact that these artworks are very valuable are probably your prized possessions it is only normal that you want them all safe and undamaged. And since every type of moving is already a complex piece of a job, doing it all by yourself means that you would risk making some serious mistakes. In this case, taking the wrong steps might cause you more than you would have imagined. Therefore, our advice is to hire trustworthy Toronto movers who will be able to help you carry out this immensely complex project.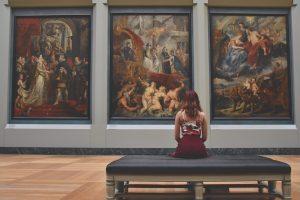 First stop, make a thorough research
And again, due to the fact that we are talking about relocating items which require a special set of skills and knowledge, we understand that you do not want to hire just about anyone. And you shouldn't! Therefore, finding someone skilled to help you properly pack and transport safely your items is of utmost importance. The thing about professional movers is that they are able to make it easy for you so much and help you take a load of burden off your shoulders. And just like commercial movers from Toronto could help you easily move your office and entire business, that is how professional artwork movers can assist you in this matter.
Ask for recommendations
Although we do not know how far away is the moving day, we do suggest you leave some time for making a research of potential moving companies which will be able to provide you with quality service of moving these types of items. One of the ways to choose an appropriate one is based on recommendations someone you trust has given you. Perhaps you have connections with other art piece collectors and maybe they could recommend you a team of movers they had a chance to collaborate with and in that way avoid moving scams. Or in the worst-case scenario, to draw your attention who not to hire. This piece of information will be of an equal value. This way, you will save a lot of time and could focus on checking out other movers.
Check out the reviews of the selected companies
Another way to look for the right fine art movers in Toronto is to refer to review pages of their websites. Every serious company will have them displayed for other, potential customers to use them. This way you can learn about another people's experience and know what you can expect from. On the other hand, do not know what were their requirements. That is why this method only is not enough by itself. When you combine both these reviews and trustworthy recommendations, then you are on a good path.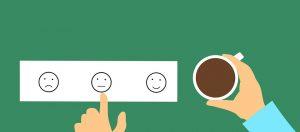 Set the criteria for finding the right movers
Since moving an art piece is not exactly something you will hear every day, although it is not completely rare either, taking the matter of finding appropriate fine art movers in Toronto is very much important. So, when a friend or a family member recommend you, certain movers, do not just go for it without checking them thoroughly. And in order to determine whether those movers are good enough for you or not, you must know what you are looking for.
Setting priorities and criteria and sticking to them is what is going to help you decide which movers fulfill requirements and which do not. Now, many aspects can influence your decision. For example, if you are moving long distance, then you should inquire whether that moving company is able to perform such a relocation while guaranteeing the safety of the cargo.
Check whether the company has what you need to safely move the artwork
By this, we mean whether the company has the right moving and packing supplies. This is a very important fact, especially if you have a lot of art pieces, sculptures, statuettes, etc. of different sizes and shapes. A good company should have all you need, starting from bubble wraps, blankets, and cushions, to boxes of different sizes. Furthermore, it is also important to mention that a moving company should provide you with the best moving vehicles which can guarantee a safe transportation.
Have a word about the price
We are quite certain that this is something everyone is concerned about. And so, once you inquire everything you need regarding the company's experience and expertise, do not forget to ask them to provide you with the precise moving quotes. That way you will know how much you will be paying for the service.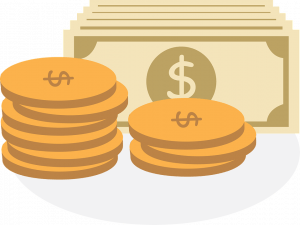 In order to find the most reliable fine art movers in Toronto, apply these pieces of advice we have provided you with. A thorough research and asking the right questions will ensure you get your valuable pieces of art safely relocated to a new address.