Moving is a process that demands that all of your items be relocated from point A to point B. These items include everything you have collected during your lifetime, from miscellaneous items to those with high value. And, it goes without saying that shipping your valuables will require you to be extra careful and prudent. As you may imagine, to protect your high-value items when moving is not a task you deal with on a daily basis. Thus, you probably do not even have an idea where to begin. Luckily for you, Tender Touch Moving and Storage Toronto is an expert on this subject. Our mission today is to give you all the tips we have gathered over the years, and teach you the importance of protecting your valuables.
Which items are classified as high-value?
The first thing you need to know is that a lot of things in your home can be of high-value. Moreover, sentimental value is just as important as an economic one. If there is some precious heirloom you have inherited from your grandparents, that may not cost a lot of money, but it is irreplaceable to you, then that is a high-value item. On the other hand, there are some items which may be incredibly expensive, and which you should protect by all means.
Jewelry
Coins, particularly rare ones
Fine art
Collectibles 
Documents of importance
Of course, this is just a short list of all the valuables you may possess. The best thing would be to set aside a few hours out of your busy schedule and to go through your house room by room. Pay attention to all the items of importance you may have collected over the years, and put them on a list. This way, you will have an insight into all of your valuables, so you can start packing them.
If you are trying to protect your high-value items when moving, don`t be too obvious
When moving, you are not just trying to protect your items from breaking. You are trying to keep your items safe and avoid any theft that may happen. Think about it in this way – you do not have arrows pointing at your home, suggesting to everyone you have an expensive diamond necklace inside, right? Since we are sure that the answer is yes, we feel obligated to tell you that you should be careful when labeling your moving boxes. Thus, if a box contains an expensive painting you were barely able to afford, there is no need to write that on the moving box. If you mark it as fragile, your long distance movers Toronto will already know that they should take good care of it.
Let the professionals take care of big and bulky items
For everything in life, a person must know its limitations. When moving, there is a high probability you will not be able to move your piano, pool table, chandelier or any other heavy item, without causing some sort of damage. Clearly, damaging your property is the last thing you would want to do. Therefore, when moving, hiring professional help to take care of your bulky items is the smartest idea. It doesn`t matter whether you need movers in Ottawa, Barrie, or any other city or county. Every location has its fair share of reputable movers, which you should not hesitate to contact.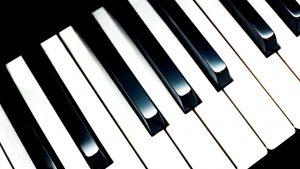 Small but precious items should stay by your side
It is in no one`s best interest for your valuable items to get damaged or completely destroyed. Even your movers will advise that you pack your small items by yourself, and be in charge of their transport. Unless you are having your car shipped to a different state or city while moving, keeping your petite valuables in your vehicle is the best choice. You will have some peace of mind knowing that they are next to you, and you won`t spend hours wondering if you will ever see them again.
Take care of insurance
The best thing you can do in order to protect your high-value items when moving is to get the right insurance. The right insurance policy can be a lifesaver in those situations when something gets broken or even stolen. In case you don`t know how important moving insurance is, pay attention to this. Without the right insurance, if your high-value item gets damaged, you will not be reimbursed. On the other hand, if you purchase the right liability coverage, you will have full protection. To decide which option is the best for you, we suggest you talk about it with your movers. No one can give you better advice for your unique situation than them.
Use quality packing materials
No matter which location we serve, we always make sure we arrive with the highest quality packing materials you can find. If professionals do it, it is only logical that you should do it, too. When moving, buying high-quality packing materials is a must. Moreover, if you own any precious items which you want to protect, you must go the extra mile and ensure you only get the good stuff. And, when it comes to protective packaging materials, which you will definitely need, you should think big. All of your valuables need to be wrapped in 3 layers of protection. Therefore,  you will need a lot of protective packaging.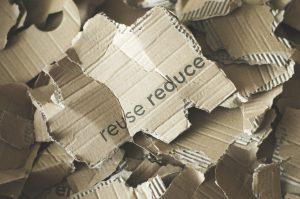 Will it be difficult to protect your items?
We won`t lie to you – to protect your high-value items when moving is not the easiest thing. However, if you make sure to follow our tips, we think you will have no problems. And, since protecting your items is in your best interest, we always advise you seek professional help. Who better to help you move than relocation professionals?