The thought of packing up your entire life and moving out of your surroundings can be a terrifying one. Everyone knows that moving your home just down the block can be exhausting. So, you can imagine the amount of stress you will experience, and the number of sleepless nights you will go through if you need to move across the country. Fortunately, there is a way of surviving this seemingly impossible situation. With a couple of tips from us, moving to another state will seem like a piece of cake.
Make timely decisions
Without a doubt, the first thing you need to decide is whether or not you want to hire reputable movers. Perhaps, you feel like you have enough experience when it comes to moving to be able to pull this one off on your own. That is completely fine, as long as you make up your mind on time. If you are not sure as to what to do, may we suggest you make a pros and cons list? Nothing will help you more than seeing all the advantages and disadvantages put together.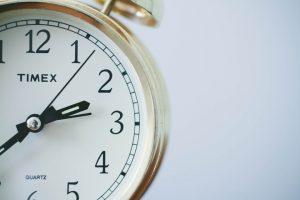 If you opt for relocation professionals…
Make sure to book them on time for your move across the country. The most reputable movers are always busy, especially during the peak season.
If you need to save some money, schedule your moving date wisely. Winter is generally a slow season in the relocation industry, so you are more likely to find the best movers, for the best price.
Look into the different moving services and decide which ones you could benefit from. Different long distance movers Toronto will be able to satisfy different moving needs. Finding the ones that match what you are looking for is what moving is all about.
If you opt for a DIY move across the country…
Expect a lot of unpredictable situations to happen, and be ready for dealing with stressful situations.
Give yourself plenty of time for dealing with all of the moving tasks, such as renting a moving truck.
Make a moving checklist that can help you keep track of everything you have to do in the upcoming period.
Feel free to ask for help
It doesn`t matter whether you are moving as a family of five, or as a single person. Moreover, it makes no difference whether you opt for a DIY move, or for hiring professionals – you will still need a lot of support from your family and friends. Relocation is a tender time in everyone`s lives, and there is almost no surviving it without generous help. Whether you need to call in some favors, bribe your people with sodas and fast food, or simply ask nicely, do whatever it takes to make sure you have support on your moving day. And, if they can help you pack your furniture for moving, that is an added bonus you were not hoping to get!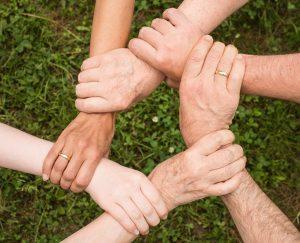 Packing for a move across the country
The only way to avoid packing is if you opt for this service with your local Oakville, Halifax or Winnipeg movers (of course, every area has its fair share of reputable movers). However, since this is an option that is not for those with a tight budget, a big percentage of people choose to pack by themselves when moving. Thus, to make it easier on all of you, here are some simple, yet effective packing tips.
De-clutter your home as much as possible
Unless you have worked extremely hard for having and maintaining a minimalistic home, we are sure you have some stuff you could get rid of. And, there is no better time for getting rid of unwanted stuff than before relocation. What you need to do is go through every room in the house, and decide which items you want to keep, and which ones you want to throw away. Don`t be sentimental, but practical. The fewer possessions you pack, the more money you will save.
Gather some packing supplies
Of course, there is no packing without the packing supplies, is there? A couple of weeks before your relocation, you need to go to the store and buy some packing supplies. Of course, if you wish to save money, you can always find free cardboard boxes. Perhaps, you can ask your coworkers and friends whether they have any supplies left over from their previous move? By reusing packing materials, you will save money, and the environment, as well.
Be careful with your valuables
Every family has some items which are more meaningful than the others. Whether it's an old family album or an expensive jewelry collection, every item of special importance is valuable. It is advisable that you keep your small valuables with you at all times during a move. And, for bigger items, such as a grand piano, proper treatment is of crucial importance. Whether you need to call in professional piano movers or read countless articles on the topic, is of no importance. Just make sure you give your items the treatment that they deserve when relocating across the country.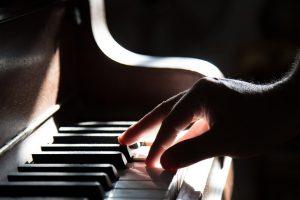 Be careful when loading items into the moving truck
Little by little, and we got to one of the last steps before you set off for your new life – packing the moving truck. It is the final step that separates you from a successful relocation. When packing a truck for a cross-country move, the golden rule is to put the heavier items on the bottom, and the lighter ones on the top. Moreover, ensure that there is not a lot of empty space inside the truck. You don`t want for the moving boxes to go wild during the first bump on the road, do you?
Once the moving truck is properly packed, you are ready to move across the country and start your new life. We are excited for you, and we believe you are, too!