Are you contemplating moving to Canada? Is the city of your dreams created out of a laid-back community with good employment rates? Do you wish to live a culturally diverse life? If the answer to all of these questions is yes, then we think you should give moving to Halifax a thought. For learning everything there is to know about this city, and how to prepare for such relocation, read on!
Reasons for moving to Halifax
Of course, we understand that you need to know all the details about this city before you decide to pack up your bags and move. Thus, we will present to you some things we think are unique for Halifax, and let you decide whether you find them reason enough for moving here.
Due to its top-rated universities, Halifax is home to people from all over the world. Moving to Halifax means getting to know different cultures worldwide.
You will taste the best seafood ever, as Halifax is known for its dishes.
Tuesdays will become your grocery shopping days, as students get 10% off on everything.
On that note, you will join other residents who prefer to support the local entrepreneurs and you will shop locally.
For all the fresh produce you need, you will get up rise and shine on a Saturday morning and visit Halifax Seaport Farmers` Market. 
Listening to quality live music will become your way of living after relocating to Halifax. There is a staggering number of your artists that reside in Halifax.
You will never be bored, as there is always some bar that is open and that offers special discounts.
Finally, you will find it refreshing living by the ocean and enjoying all the beach-side activities.
If you like what you hear, there is only one thing left to do – decide whether you want to hire relocation professionals or move by yourself to this amazing city.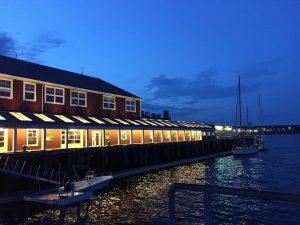 Find a neighborhood to live in
As relocation professionals in Canada, Tender Touch Moving & Storage Toronto knows that every Canadian city has an abundance of spectacular neighborhoods. However, every neighborhood is different, and it fits different lifestyles. When picking your future neighborhood after your move to Halifax, you need to think about your habits. Are you looking for a family-oriented neighborhood that is in a great school district? Or, are you looking for a place that is close to the city center, where you can enjoy your single life?
Decide on what type of a life you want to lead after moving here. It will help you greatly when it comes to the choice of your future neighborhood. The only thing you should look for, no matter your habits, is security. Find a place with low crime rates, and with hard-working police officers.
Choose a home that is within your budget
Whether you are renting a home or buying it, we are sure you have a figure in mind of what you can afford. And, since you probably do not want to put yourself in a lot of debt, sticking to your budget is crucial. If you are not sure how much you can afford, make an appointment at your bank. See whether you will be pre-approved for a mortgage, and how much you can get. Then, find a house that is to your taste, but also within your budget. Yes, we know this might be hard, but it is not impossible. As long as you look on time, everything should be fine!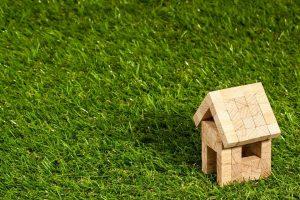 Do you want to find professionals to help you move?
If you do, you need to start your search ASAP. Finding reputable Halifax movers on a short notice will be next to impossible. This is particularly true if you are moving in the peak season, which is from spring until late fall. Your best chances for finding cheap movers are during the winter. However, to move during the winter in Canada can be tricky, as we are all familiar with the Canadian weather. As long as you look for your movers on time, and book them in advance, you should have no troubles regardless of the season.
Special moving services – yes or no?
Another important decision you need to make is if you need to use any additional moving services. These include much more than house packing. Whether you need storage or car shipping services, your movers should have you covered. It is up to you to decide what you need and what you can afford.
Big and bulky items
If you have any heavyweight items in your possession, getting movers to relocate them would be the smartest choice. Bulky items include pianos, pool tables, hot tubs, etc. Saving money on these items could lead to unwanted moving injuries.
Find a job before moving to Halifax
Since Halifax is the capital city of Nova Scotia, life here is not exactly cheap. You will need to have a job in place before settling in Halifax. You will be happy to know that getting a job in Halifax should not be too hard. All you need to do is put some effort into it, and send your CV to different employers. The predominant job giver in Halifax is the service sector. However, other industries, such as IT and healthcare are also present. Just remember that this is something you need to deal with long before your relocation, not after.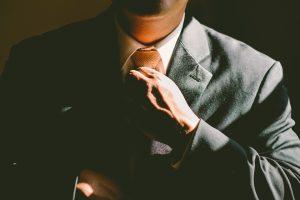 With a bit of careful planning, moving to Halifax is one of those things that can be easier than you think. All you need to do is organize your relocation, and do everything on time. And, if you have a problem carrying out any relocation task, not to worry. That is what different moving services are here for. To help you have the relocation of your dreams, while someone else carries the burden. Let us be the ones to help you and give you the support that you need!