When getting ready for relocation where are so many things to pay attention to and do in order to have a successful move. The fact is everything is in details and how you approach your tasks. One of the most important tasks when it comes to moving is finding the right size of moving boxes and obtaining proper moving supplies. As there are many shapes and sizes of moving boxes, it is quite important to know which box is appropriate for what type of cargo. If for some reason you are not sure which box is for what, then we strongly suggest you leave this task to Toronto packing professionals and have no worries at all.
Why is it important to choose the right size of moving boxes?
Even though this might be obvious, it is still necessary to emphasize that in order to avoid any damages of your items, it is important to pick the size that is appropriate for a particular set of items. Moreover, by using the right size of boxes, you will also prevent people getting hurt. And that is something you should strive for. Furthermore, by picking the appropriate size of moving boxes, you will have a better organization and will easier pack everything you are planning to transport. Now, as much as we know how tempting it might be to go down the path of least resistance and put things inside boxes as they come, we must stress the importance of bringing organized.
Packing is a serious thing. So, we suggest you come up with a packing list where you will include all the items you are planning to bring with you to a new home.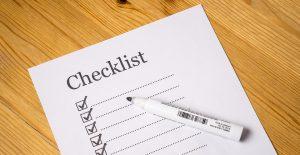 Know the types of moving boxes
In order to make a choice, you first need to be aware of what kind of boxes are available on the market. Knowing this will make a process of selection much shorter and easier. For instance, taking a single wall packing box is suitable when shipping items on a tight budget. Also, the whole cargo should not be heavier than 10 kilograms. The good thing is that these boxes come in different sizes and shapes. This means that you will always be able to pack everything you have planned without anything left behind.
It is also important to determine how many moving boxes you need
Before you begin with completing any other task, this one is a starting point. We already mentioned that having the right boxes will enable you to have a better organization of your stuff. Now that we know that, the next move is to turn to your moving checklist. This list should contain all the items you are planning to pack and move to another place. Making a good estimation will also save you some money. That is why it is important to figure out the exact number of these supplies. A professional moving company from Toronto will be more than happy to assist you in this task. They will send their best men to make an estimation after which you will know what to do.
Let's start with standard moving boxes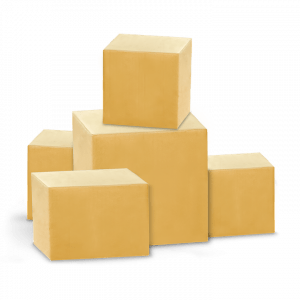 So far, you've learned that there are many moving boxes and moving supplies to choose from. When it comes to sizes, we talk about boxes from the smallest to the largest dimensions. Depending on how big items you want to pack, that big a box you will choose. Most often small boxes come in 16 "x 10" x 10. These boxes are perfect when you have a large number of items such as little fragile things or books. If you have bigger appliances and some decorative items or toys, then boxes of medium to larger dimensions would do a job.
Note: Stay away from classical packing traps such as overloading the boxes! Remember that it is safer to put items which are heavier in small-sized boxes and those which are lighter put in medium and larger boxes.
There is one more type of a box which belongs to standard size boxes. Those are extra-large moving boxes. In case you have such things as linens, blankets, and pillows on your mind when moving, then extra-large boxes are ideal for this.
When are specialized moves boxes of use?
As the name implies, these are boxes created for special purposes. Perhaps, you have some valuables that require special attention. That is where these moving boxes jump in. And so, a moving box can actually be used as a wardrobe. In case you have plans on moving your whole wardrobe, you can transform a moving box into a hanging-wardrobe box by putting a metal bar. You can easily order wardrobe boxes online.
If you have artwork, and breakable items such as glassware and China, consider taking picture boxes which can also come in different sizes depending on how many of these you have.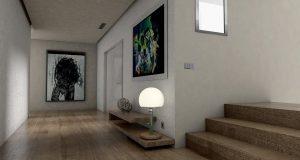 Bottle boxes are perfect for packing and transporting glass bottles. This way you will enable them a safer transportation. Although it is not very recommendable to have many fragile items, with the right size of moving boxes, the risk of having something broken is taken to a minimum. The same goes when moving a TV, a computer of some musical instrument. It would be amazing if you have kept their original packages. If not, you can always use additional moving supplies such as bubble wrath, packing foam, etc. That way you will enable these items to have a safer transport.
For all of these and many other reasons, picking the right size of moving boxes is of utmost importance. Not only will you be able to organize articles easier, but there will also be a minimum risk of having them broken or damaged during transportation. Once you have everything packed, you could organize a yard sale and perhaps earn some extra dollar or give away things you don't need anymore, but is useful to someone else.