If you have decided to move to Ottawa, let us first congratulate you. Ottawa is truly one of the best places you can start a new life with a family, pursue the education and career, as well as have fun and grow and develop in any possible way. However, sometimes it is not quite simple to easily find a property for yourself to fit all your needs and requirements. That is why, in this article, we will give you some hints on how to find an affordable house for sale In Ottawa. Hopefully, after reading these tips, you will be able to locate the perfect house for yourself. Even though these tips will come in handy for everyone who's looking for a property, this will especially be beneficial for those who've moved to Canada from abroad.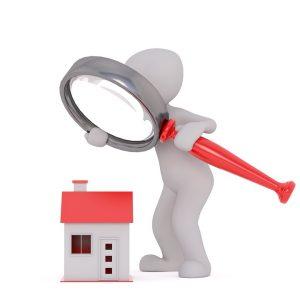 No matter how cheap a house gets, this is definitely one of the biggest and most important purchases you will ever have in your life. Moreover, deciding to buy a property and become an owner of a real estate, instead of being a tenant is obviously a huge step. Therefore, you must make sure to understand what you are getting yourself into and how a great responsibility this is. There are ways to prepare yourself for this and the steps you need to take in order to get to the desired property you will call home. As for us, we will give our best to help you out getting ready.
Look for affordable neighborhoods in Ottawa
Perhaps Ottawa is not the cheapest city in Canada, but you are wrong if you think you won't be able to find a neighborhood that can fit your requirements but is still affordable. One of those neighborhoods is definitely Gatineau which is located in the northern part of Ottawa. Here, you can expect to find cheap apartments for a rent for approximately $750 for a month.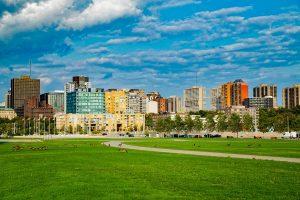 As for buying a property, you should check Prescott, which is a small town located on the north shore of the Saint Lawrence River. Although the population is not big, you will find your peace in this quiet Ottawa neighborhood, as well as your wallet. As the latest data showed, an average price for a property here was $197,329. So, what you can do is go through a list of Ottawa neighborhoods and check which suits you the best. After that check the average price for real estate in that neighborhood. This should give you a good enough hint whether you can afford living here or not.
Also, when you decide to look at all the advantages and disadvantages of that certain area. Sometimes the price is not the most important aspect if the rest of the things are not favorable and according to your standards. If you have children, then you should definitely check out the quality of schools in a nearby area.
Check online real estate platform to find an affordable house for sale in Ottawa
In the era of the Internet, it is quite understandable that most people will turn to the Internet search for help. And while this is not a bad idea at all, you should know a couple of stuff. One of them Is that you will be required to fill in all the necessary information in order to get the most precise search results. Set the parameters such as which city and neighborhood you are looking for, min and max price of the property, etc. After that, you will see some possible options for your future home. Check as many as you wish and perhaps you will be able to pick a few to take a closer look.
Just make sure you understand that there is a chance that, in case you opt for buying some off those real estates you saw on the website, you will have to give a certain percentage of commission to the agency which organized the sale.
Contact a moving company
Contacting a moving company is also a good method to find an affordable house for sale in Ottawa. You should look for experienced companies which have been operating for a long time just like Tender Touch Moving and Storage Toronto. You can make a wish list in which you will include something that you couldn't go without. That is something that a new house should definitely have. Then, put also something which you would really like to have in a house, but that you can go without. These details will influence the price of a home. That is why it would be great if you would determine the budget and set the upper limit.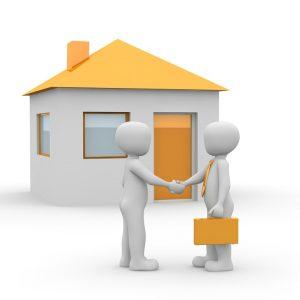 Note: It is possible that the prices of real estate change each day. Lots of factors can influence the growth of the price. That is why choosing the property wisely is important, as well as being fast and knowing how to look for a property.
Look for price-reduced homes
If you are really trying to save up some dollars, include this option, too. If you look good enough, you will be able to find an affordable house for sale in Ottawa. Sometimes you will find really a great deal with that specific real estate if it's been on a market for a longer time. Once you lay eyes on something you really like, start thinking about moving insurance.
Perhaps bank-foreclosed houses?
This is a type of property when someone was not able to pay a full mortgage, after which the lender will put it on the market. And even though this might not be the happiest way to obtain a property because it means that someone else had lost him, there's a great chance you'll get a big discount on it. On the other hand, the process of getting such a property can last for years, by the time it becomes yours it might need investing some money for repairing it or replacing old furniture.
As you can see, there are many ways how to find an affordable house for sale in Ottawa. The thing is that the search will probably last longer. But, once you make a final decision and you are ready to move in, consider having some packing help in order to relocate faster. One thing's for sure, you'll enjoy your time in Ottawa.