Your moving day is slowly approaching and you've realized that you will not have enough time to manage all the tasks you've planned. Plus, you are very tight with the budget. The best solution is hiring cheap movers. However, you will need to know how to find and pick the right cheap movers team to help you relocate safely and stress-free. Well, finding reliable cheap movers don't have to be too much complicated. All you have to do is prepare a bit and know where to look. Of course, you will need to be careful in order to avoid any unpleasant and uncomfortable situations. That's where reliable movers in Toronto step in to give you a hand.
First thing – Compare Prices
When you are looking for a cheap moving company, you won't possibly be able to know which one offers the best deal unless you check a couple of them. Therefore, take enough time to deal with this matter properly if you want to really as less as possible. We suggest you check at least three different moving companies. See how much each would charge you for the same types of moving services you require. However, do not just take the cheapest one just like that. What also matters a lot is the quality of their service. So, before you make any decisions, you should get your quote and then see which option is the best for you.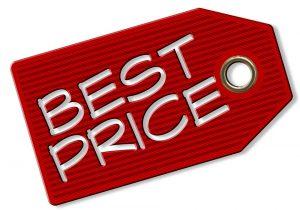 What are some of the best methods for finding cheap movers?
Make sure to browse the Internet. If the company is reliable, you should be able to see all the services they offer. Although there are many advertisements around us, sometimes it's not easy to find reliable cheap movers. Some of the most efficient ways of finding cheap movers are to ask a friend who can recommend a good moving service. If you want to save some money or you are moving on the budget, make sure to browse the internet. Also, the best moving companies offer an online moving cost calculator. You can use it to get an estimate of the moving cost and save money in advance.
Just make sure to determine the exact budget in order to always be reminded of the limit you should not go over.
Watch for fraudulent moving companies
Keep in mind is that not every moving company is reliable if they appear cheap. While some movers offer their services for less money, they could be fraudulent. You can avoid this situation by reading the contract thoroughly before signing it. Check for any signs of additional and hidden fees. If you already scheduled an appointment with particular movers, make sure to ask them the details. You should be able to find out all the information about your moving day.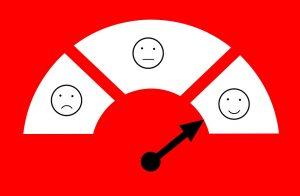 Your reliable cheap movers should give you the estimate of the moving cost. This means that their workers should make an inventory of your belongings first. Then, they should make a plan for a moving day. Make sure to ask them what moving service they recommend. If you are moving on a budget, you can pack by yourself and save some money.
Ask friends and colleagues for recommendations
When you decide to start a search for cheap movers, begin with your closest friends and family members. Expand a search a little by asking some of your colleagues, and neighbors for a recommendation. There's a good chance that some of them will be able to recommend you some good options. Of course, it's on you to look more closely at each and every one of those suggestions. The point of this search is to expand your own sights and see more options which, perhaps, you weren't even aware of. The more people you trust you have, the greater the chances are to come across the perfect moving company for your relocation.
Start looking for cheap movers as soon as you can
In order to find cheap movers, consider starting looking for them as early as possible. You see, once you do that, you will have much better chances at finding what you really want and need. If you have no to little experience, then you will probably not be able to make an estimation on how long will the move last for. The advantages of an early search, among the rest, are: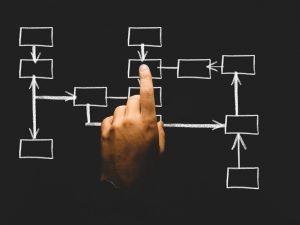 Having more choice – Well, first of all, you are probably not the only one looking for cheap movers at the moment. This means that you will have a big competition with other people. This further means that you should not wait for the last moment to hire them since they will probably be the first ones to go.
There's a good chance to negotiate the price – It is not uncommon that companies want to attract more customers by offering them some special conveniences such as the possibility of giving discounts for those who contact them first. Why not use this chance?
More time means a better organization – When you contact cheap movers timely that immediately gives you a chance to construct a better moving plan. Also, planning a relocation in advance means that you have enough space to modify the plan if necessary. Perhaps there has been a change of plans.  But this way, there is no room for panic since you have all the time at your disposal to make corrections and act according to it.
So, to sum this up. When you come in a situation to relocate and when you get a few recommendations for cheap movers from people you trust, do make sure to check out what they offer and what are their conditions. After that, try to negotiate the total price for their services and learn about your rights. Only like that, will you be sure that you will have a stress-free relocation by the price that is affordable for your budget.