There is one thing we have learned about moving so far – this is one expensive endeavor! Whether you need to hire residential or commercial movers Toronto, local or long-distance one, you should expect a hefty bill. And, that is exactly what you expect – to have to pay after the move is over. No one really gives paying deposits for your move a thought. Should you, though, or is this not a common practice among moving companies? Stick with us, as we have all the details.
Whether or not you will have to pay a deposit depends on a moving company
For any service, whether it is booking a flight, or seeking help from long distance movers Toronto, there is a chance for a deposit to be requested. A deposit is a certain sum of money that you pay in order to ensure the other party that you will stick with a service. In this situation, to ensure that you will not cancel the date with your movers at the very last minute.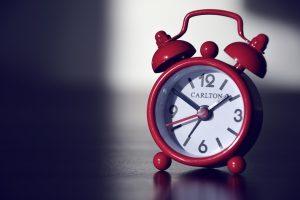 There is not a written rule that commands moving companies to request deposits for your move. Based on their model of business, and their previous experiences, each moving company will decide for itself whether they want to request deposits, or not. Of course, if you think your movers will be perfect for you, a small deposit is not a good enough reason for you to change your mind about hiring them. After all, you will have to pay the full amount sooner or later, so think of this as paying in installments.
Why do some movers request deposits for your move, and others do not?
Now, this is where things can get tricky. Usually, it is both reputable and fraudulent movers that will require a deposit for your move. If you do not know much about the relocation industry, differentiating between them could be next to impossible. However, all you really need to know are some traits of both reliable and fraudulent movers. These should be enough to indicate whether the movers in question are trustworthy or not.
Traits of reliable movers
Reliable movers, like Tender Touch Moving & Storage Toronto, are always booked in advance.
They have positive moving reviews and customer testimonials.
Reputable movers have been around for a while, so they have years of experience in the industry.
You can always ask to see their licenses.
Reliable movers have no problem meeting you in person and doing an in-house price estimate.
Traits of fraudulent movers
Besides always asking for a deposit for your move, fraudulent movers often offer low-ball prices.
Their employees lack professionalism when talking to you over the phone.
Usually, you won`t be able to schedule a meeting in person with fraudulent moving companies.
It goes without saying that they are not licensed and insured.
They usually have no permit for operating a moving truck.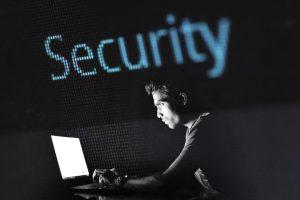 Unless you want to fall victim to moving scams, you need to learn how to differentiate between these two. And, while fraudulent movers will ask for a deposit out of scamming purposes, reliable movers have a different agenda. Since they are usually very busy, they want to make sure you will hold up your end of the deal. If you back out at the last moment, it will be harmful to their business. And, nobody wants their business to suffer if they can prevent it.
What is a reasonable sum of money for a deposit?
No reputable moving company will be unreasonable. They know that you have a bunch of other expenses during this time, so their goal will not be to take as much money from you as they can. That is why their goal will be to take the bare minimum, that will ensure their safety. In a lot of cases, the deposit amount will be decided in percentages. So, if your relocation needs turn out to be expensive, you can expect to pay a higher deposit, and vice versa. Just to remind you, some of the things that affect your moving quote are:
The distance of your move.
The number of heavy items you need to relocate.
Whether you need any additional moving services.
The date of your relocation.
The simplicity/complexity of your move.
Therefore, deposits for your move with reputable movers can range anywhere from 100 dollars to 500 dollars. Compared to the service you are about to get, this really is not a significant amount of money. However, fraudulent movers will want to take as much money as they can. That can be another way of recognizing who you are dealing with.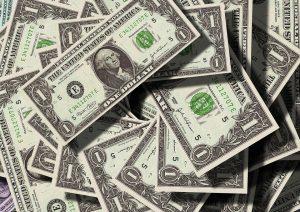 What happens if you need to cancel?
If you have followed our tips and ensured you hire good movers, you should have no problem canceling your move. Of course, you will not be able to cancel a few days before the moving date. Instead, your movers will give you a reasonable window of time. During this time, you will be able to make a cancellation and still retain your deposit. Usually, it will be acceptable to cancel two weeks prior to your date and suffer no consequences. If the date of your move happens to be in the off-season, even better. The companies will allow you to back out one week before the moving date, and let you go with your deposit back on your bank account.
The conclusion
There really is no telling which companies will require deposits for your move. Sometimes even the most reputable ones will not ask you for a deposit, and sometimes they will. However, with reliable movers, the deposit amount will never be too big, so paying it should not be a problem. Just remember that it is not the same thing to move internationally, and to move locally. Therefore, you cannot expect the deposit amount to be the same.