It is that time of a year again when you are not afraid of seeing ghosts and monsters running out on the street. If you honor the tradition, you will even greet them nicely and give them some candy. We are talking about Halloween, of course. Those who are passionate the most about this holiday have probably been preparing for a long time now, trying to come up with the most creative costume. If you happen to be moving to Toronto in this period, let us help you move the best way and help you have a safe Halloween. We will share some useful tips in order to prepare better.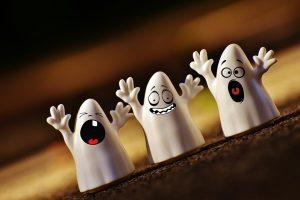 Get ready for Halloween
Now, in order to completely qualify to participate in this special event, you need to have a couple of things:
If you don't consider yourself very imaginative, then start looking around yourself more in order to get an idea easier. Who knows what might catch your eye.
Think outside the box for costume ideas
As we said above, start paying more attention to things around you. You see, anything could be used as an idea for a costume. If you are tired of traditional costumes that could be seen every year, try thinking outside the box. Let your imagination take you elsewhere. Don't limit yourself only to safe choices and don't be afraid of unusual. Trust us, the more unusual your mask is, the more attention you'll draw to yourself.
The infinity candy pool
When we said "lots of candies" we actually meant a lot more than just a lot of. You can bet that collecting candies is one of the most favorite activities for many during fall. You don't want to run out of those, for you might get treated by a trick. Again, you can look for ideas to make Halloween-inspired treats yourself. That can actually be a great thing if you are throwing a party at your place. Your guests will love it, for sure.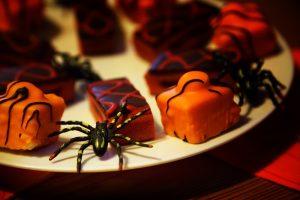 But how to have a safe Halloween?
As much fun as it is, All Saints' Eve can also be a tricky one, no pun intended. You see, there is always someone who can't resist the temptation to go a bit over the edge. That is why you should do everything you can to make sure that this day goes well. Especially if you have children.
Excuse me, but boo
The base for every Halloween night is the costume. Therefore, start with that. Having the most imaginative and unusual costume is fine, but unless you do something to make it pop up in the dark, then it might not matter that much. Perhaps you or your children want to have an as spooky costume as there is, but that doesn't mean that you still can't do something to make it safer for you while you or the child is wandering the streets in search for treats. So, take something that glows in the dark, for example, some decorative pieces of jewelry. Or a few reflective stripes and stick it over some parts of the costume and candy bag. This way, those who are passing by, and the drivers will be able to notice you in time.
Make your costumes functional, too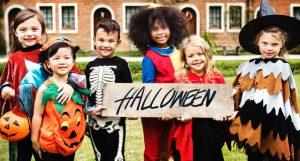 Sometimes in order to look more genuine to what we want to depict, we forget about the part where you still have to walk and be out there in the street at some point. What we suggest you is that you should make sure to adapt your costume to yourself. This means that the costume should fit you completely so that you can avoid the risk of tripping over and hurting yourself. This rule stands for your children, as well. Furthermore, make sure that your eyesight is undisturbed due to a part of your mask that is on your head. Otherwise, you can be a danger to yourself or others. If it fits the concept of your costume, you can always opt for painting your face, instead of putting an actual mask on it.
Note: Don't forget, in order to have a safe Halloween, you need to be careful with costume props which can injure someone if not being handled properly.
Be a responsible participant in traffic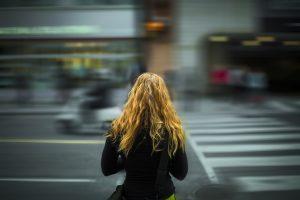 This is actually something that we advise all the time, no matter the day of a year. However, it seems that it is a trend that during particular days of a year, such as Halloween, Christmas, etc., the situation on roads become a bit more dangerous. In a heat of celebration, people forget about being careful on the road, both the drivers and pedestrians. Therefore, instruct your children, and bare in your mind as well to never cross the road unless you are absolutely sure it is safe. Walk on the sidewalks. In case there is none, make sure to be as closest to the edge of the road, facing the traffic.
Don't rush on the road
If you are driving a car, then slow down and adjust your driving to the conditions on the road. If you see that someone is about to cross the road, let him pass and carefully carry on. Make sure your lights are always turned on so that others can have a visual of you. On the other hand, if your children are very young, then it is not very safe to let them walk alone at night. Instead, go with them or let them be a part of a larger group.
Going inside other people's house is a big no
Not to be skeptical, but you can never be too sure. Unless it is about your neighborhood, friend or relative's house, explain to your children that they should strictly restrain from entering a house of people they do not know.
Following all of these pieces of advice will enable you to have more peace of mind and have a safe Halloween. The point of holidays is to enjoy them and cherish the tradition. However, sometimes there are other things you need to do before you join the celebration. Tender Touch Moving and Storage Toronto is here to offer you every kind of support when it comes to relocating you and your belongings safely, even during the holidays. Our moving crew is always waiting ready to help. They will make sure to help you settle in your new home just in time for the holidays. Happy Halloween everyone!