When traveling or moving to another country, even to another town, you are expected to experience something quite new and unique. If you would ask people what is something they are most looking forward when visiting a country, you will probably hear many similar answers were experiencing a culture, learning about that country's history, as well as tasting some good bites of traditional food are on top of the list. If you happen to be coming to Toronto anytime soon, we would like to refer you to our special guide about the food that has found a place on Toronto food bucket list that you simply have to try. Otherwise, it will not even count that you have been in Toronto.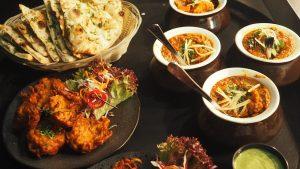 Food is important to Torontonians
One thing you need to understand. Food is very important for every citizen of Toronto. It is a part of their culture and you can say that they are very proud that many traditional recipes still find their place in everyone's menu. Over the years, Toronto has built a reputation as a food capital, in a way. People rush here in order to taste some of the most famous dishes. Since we live in a digital world, people expect even more from food. Nowadays, food should not just be tasty, but it should also be eye-catching. The more appealing food to the eye is, the better chances there are that someone will order it. Furthermore, it is a great opportunity for a good photo.
Good food is everywhere
For all of you yet to arrive here, the good news is that you can enjoy a good bite almost everyone around the city. For example, there is some popular street food such as Telway burgers or Belgian fries. Or, if you prefer seafood, you should definitely check out Buster's Sea Cove which serves the best and versatile dishes of this sort. So, after you've had some nice bites, you can relax at one of many music venues in Toronto, held during a whole year.
Don't skip breakfast
If you are one of those who don't have enough time to prepare themselves some breakfast in the morning, or you simply want to skip the usual routine by trying something new, then how omelet, quesadillas, or poutines and tacos served in breakfast food truck sound to you? The concept of such a food truck has been alive for 15 years. The locals are already familiar with The Eggman. However, if you are new in Toronto, make sure to include any of the above mentioned or any other dishes from the menu on your Toronto food bucket list. Enjoying in so many different types of food each day could be one of the fun activities you can do during this fall in Toronto. Make a plan on your own and let go to a perfect harmony of flavors.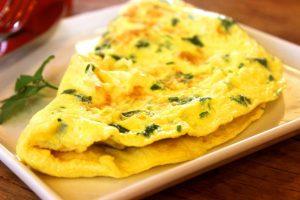 Treat yourself with a sweat macaron
In the last couple of years, this sweet delight has become very popular among the members of every generation. These colorful macarons come in a wonderful package, making it a perfect gift for your loved one. What is more, the macarons are made in various flavors. From those more traditional like chocolate and vanilla to a bit more unusual like matcha green tea, it is certain that they satisfy everyone's taste. You can find them all around the city. And they are well worth to be found on your Toronto food bucket list.
It is always the right time for poutine
Although this might not be a traditional Torontonian dish since it is originally from Quebec, still it has found its way to a majority of people from this city. And as much as its preparation doesn't require too much time, the result is simply perfect. Poutine is something even those moving to Canada from the US will equally enjoy since there are many places in America where you can find this fine dish, just like in a portion of buffalo wings which is becoming more popular each year.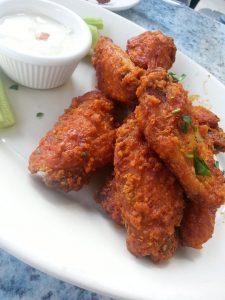 Nanaimo Bars and Butter tarts for a sweet tooth
These two are something that is usually the most popular during the days of holidays. Especially Christmas. Then you can see them everywhere. And how come not, since they are so tasty that's almost impossible to stop after just eating one piece. So, when the time for the holidays comes, make sure to make happy someone you care about with the sweet package of these treats. You'll see, no one will be able to resist them. And neither will you. Perhaps you can even think about finding a perfect Nanaimo recipe so that you won't have to wait for the next holiday season to enjoy in it.

Peameal Bacon Sandwich
Most people consider this sandwich to be a true Toronto's signature dish. This is just one of the reasons why you should include this in the Toronto food bucket list. It was actually invented here more than 160 ago by William Davis who needed to find a way to keep pork meat fresh. And although you can find many versions of this dish all across the city, we recommend you pay a visit to Carousel Bakery located at St. Lawrence Market.
And while you are there, stop by other shops to check out their offers. You will see that this place is one of the most favorite ones for many locals.
Some of the food from our Toronto food bucket list might taste a bit unusual at first, especially if you are relocating from some other country. However, after international movers Toronto help you move here, we recommend you to start exploring the wonders of Canadian cuisine. After that, we are sure you will come up with your own list of food that everyone should eat while staying here. Hungry already?