Sometimes when people move, there are millions of thoughts going through their minds. One of the most prominent ones is regarding the decision for the move. A thought whether this has been a wise decision or not is something that is probably going to follow them until things fall into place. On the other hand, we have to say that much depends on a location people are moving to. Usually, it is much easier for them to adjust to a new environment if that particular place has something good to offer them. But different people want different things and have a different criterion so everyone should give their best to find a place which suits them the most. If, for instance, you are moving to Thornhill, you will soon realize that it is a perfect place for your home for all the things Thornhill has to offer.
Be prepared for the move
First thing's first – before the moving day arrives, you need to make sure that all the work has been done and that all the necessary steps have been taken. This will enable you to have an easier relocation, with so much less stress involved. If you are unsure whether you can pull off this project on your own, that's a sign that you need professional help, and who better to help you out than Thornhill movers themselves? They know how things function around here. Furthermore, they will be able to tell you all the most relevant information about the town and what is the situation like in the field of real estate. These pieces of information will be of a great importance to you when you start looking for appropriate housing.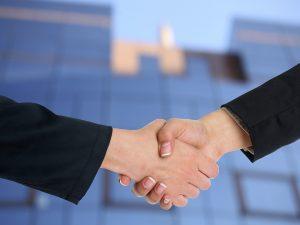 With the moving day approaching, you will need to speed up with all the preparations and get done with all the tasks in time. To make sure you have everything under control, we suggest you make a moving plan in which you will write down each and every step. Clearly mark what tasks need to be done during a specific period and that will make you respect the deadline. If you want to have a successful relocation, of course.
In case you wondered why moving to Thornhill is actually a very good decision, let us inform you a bit about this place.
Thornhill has a favorable location
If you still prefer big cities, such as Toronto, don't worry. Toronto is just a ride away from Thornhill which is very convenient for those who have business in Toronto or are somehow connect more often to it. To be more exact, you won't need longer than 20 minutes by car to reach downtown of Toronto. On the other hand, there are also other ways to travel to Toronto and you can choose the one you find the most convenient. The important thing is that, whichever you choose, it won't cost you too much time.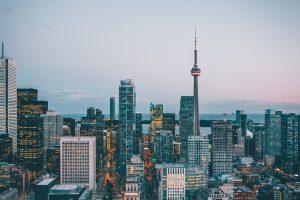 It's close to other towns, too
Not to neglect other towns, we should mention that by moving to Thornhill you will also have an easy access to some other great cities such as Vaughan and Markham. However, it is interesting to point out that Thornhill actually belongs to both of these cities. The Dorn River is also not far away so if you ever wish to have a stroll around the river, feel free to do so. Also, there has been a growth in the number of people moving from Richmond Hill asking their local Richmond Hill movers to help them move to Thornhill in order to get as much closer to Toronto as possible.
Moving to Thornhill gives you access to other cultures
If you are a person who enjoys meeting new people and learning about other cultures, then you will love the fact that Thornhill has a large Jewish, Italian and Eastern European communities. The best part is that everyone lives in a harmony. This means that you will definitely enjoy your life here while you are learning more about different customs. Who knows, you might even pick up a word or two from some of these languages. Anyway, you will have a chance to grow personally as your horizons are expanding.
People have good salaries
One of the best reasons why relocating to Thornhill is a great choice is that you will have a comfortable life and a chance to find a dream job. On the other hand, you won't have to pay an arm and a leg for living expenses or paying too much for renting a property. If you are moving from afar, long distance movers can give you a hand to relocate here fast and easy. Moreover, you can always turn to them to help you find a property which really does not cost too much but that will still be able to provide you with everything, or at least, the most of thing you have looked for.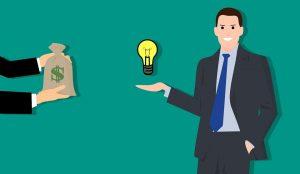 Thornhill is great for families
As a town which is relatively small, it makes it perfect for raising a family. This town is very peaceful but filled with many opportunities for doing diverse activities outside of schools. So, this town offers plenty of beautiful parks. Also, there is a great offer for going on a bus tour around the Greater Toronto Area. This is a wonderful chance for your kids to get to know this area much better. Moreover, during summertime, your children can indulge themselves in having fun in a water park. You can join them too, because, why not?
Thornhill has many other advantages which you will slowly get to discover one by one as time passes. We are absolutely sure that this charming town will reveal all its secrets and that you will fully see it a perfect place to move to, pursue a career and raise a family.