If you live in Canada, chances are that a big part of your wardrobe consists of winter clothes. Warm jackets, woolen sweaters, earmuffs – there is no surviving a Canadian winter without these essentials. However, even in a country such as Canada, sooner or later, summer will roll up. In order to make some room in your closet, you will need to pack bulky winter clothes, and put them someplace else for the time being. Whether you need to pack for a relocation, or you need to make some room for other belongings, Tender Touch Moving and Storage Toronto will help you. Follow our tips, and you will be saying your goodbyes to bulky winter clothing in no time.
It will take you more than a day to pack
Packing winter clothes on itself is not a major task. After all, you must have packed countless of times already for vacations and family trips. However, the difference between packing your other clothes and packing winter clothes is that winter clothing takes up a lot of space. Thorough preparation is necessary if you are to successfully pack every last bit of your bulky clothes, which is why you should start on time. We understand you might be tempted to pack everything on your day off. Still, listen to the tips of Toronto packing professionals – packing is always more successful when dealt with in due time.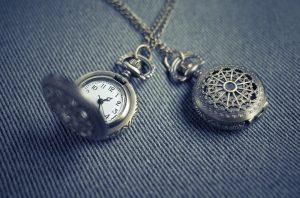 Wash all of your clothes you plan on packing
As you can imagine, just doing the laundry will take up a whole day, to say the least. Having that in mind, we understand you might have an urge to pack all of your winter clothes before washing them. After all, they will be out of your reach for a couple of months, so why bother with this time-consuming task now? Even though you will not use them, make an effort to wash all of your winter clothes. You never know what type of situation you will be in once you have to unpack them.
Gather your supplies
Any time you have to pack something, be it packing large items or small ones, you have to gather the packing materials. In this case, the materials needed are a bit out of the norm. Since bulky winter clothes are so unique, the packing material necessary is also different. Therefore, to pack your winter clothes, you will need: 
Rubber bands, which should not take a lot of money out of your budget.
Next, stock up on packing cubes, as they will serve you well.
And, finally, to pack bulky winter clothes, compression bags are a must.
Now that you know you have to wash your clothes, as well as spend a few hours gathering the packing supplies, we are sure you realize why you cannot do this task in just one day. Moreover, now that you are armed with everything it takes to pack your winter clothes, you may begin with the real work.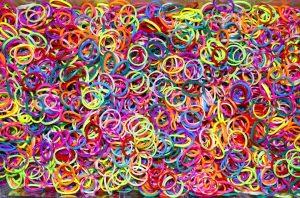 How to use rubber bands to pack bulky winter clothing?
A lot of traveling experts and bloggers swear by rubber bands. Namely, when it comes to clothes, one of the best ways to save some space inside your suitcase or a moving box is to roll up your clothing and then tie it up with rubber bands. This way, you will get something similar to small packages, which will fit nicely wherever you put them. Of course, tying up your thickest winter jacket will be next to impossible. However, this method will serve you well with thick sweaters or pants.
How to use packing cubes?
The use of packing cubes has been around for years. Travelers like to use lightweight packing cubes to bring in some order and organization inside their pieces of luggage. The way packing cubes work is by compressing the clothes inside a container, which automatically gives you more space for storing new items. However, do bear in mind that packing cubes can oftentimes add a lot of weight to your container. If you do opt for these handy little inventions, you can get them with a lot of retailers, such as Eagle Creek. They are easily accessible.
How to use compression bags for packing?
It does not matter whether you are going through a local move or a long distance one. Compression bags will be your best allies for packing winter clothes! These space-saving bags work by sucking out all of the air inside the bag. Thus, in the end, you are left with a flat package. It is incredible seeing how much a bulky winter jacket can be shrunk when inside a compression bag. Due to this fact, we wholeheartedly recommend using compression bags for packing all of your winter clothes. The amount of space you will save is incredible!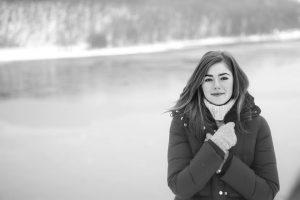 When you pack bulky winter clothes, use up every inch of space
Finally, you should make sure that every available inch of space is used. Do not leave your boxes half-filled. Whether you need to roll up your items, use packing cubes, or think of an entirely new method, it does not matter. All you have to do is make sure that every box is full to the top. Otherwise, you could use up many moving boxes that will only take up more space.
Will it be easy for you to pack bulky winter clothes?
Cheer up! In your lifetime you have dealt with much more difficult tasks than this one. While to pack bulky winter clothes is not the most enjoyable task, it is nowhere near difficult. All you have to do is make sure you give yourself plenty of time. True, you will not need 7 days to pack, but you will also not be able to do it in a day. Pace yourself, and you should have no problem dealing with this task!