Canada is one of the most desirable countries in the world due to many reasons. The economy is prosperous, the school systems are amazing, and the safety is on an enviable level. However, the more desirable the country is, the more expensive it will be to settle in it and buy a home. And, Canada is no exception to the rule. As you can imagine, if you are trying to buy a home on a budget, you will not be moving to Ontario any time soon. Instead, why don`t you take a look at some of the cheapest places to buy a home in Canada? Believe us, just because they are cheap it does not mean they are not as amazing as the rest of the country.
Saint John – often compared to Boston and New York City
Saint John is a city in New Brunswick. The fact that the city has a strong Irish background is the reason why Saint John is often compared to Boston and New York. As you can imagine, living in a city that is compared to the Big Apple can hardly be bad. This city has often relied on shipbuilding, but that is a thing of the past. Today, industries such as tourism and IT are flourishing in this small Canadian city. If you want to make Saint John your home, you will have to pay $168,221, which is the price of an average home here. If you compare it to the big cities in Canada, such as Toronto and Vancouver, you will realize that prices in Saint John are ridiculously low.
Halifax – where affordability and high quality of life meet
As the capital city of Nova Scotia, Halifax is a place that offers all the benefits of the big cities. Namely, the downtown area is filled with cafes, restaurants, boutiques, and venues of all sorts. Having that in mind, you must think that life in this city must be incredibly expensive. Well, that is not entirely true. In fact, Halifax is one of the most affordable cities in Canada to live in. With the average house price at $280,035, Halifax is much cheaper when compared to other big Canadian cities in terms of the housing market And, as all big cities offer, you will have a lot of potential for finding employment in this city.
Moreover, if you are a student, moving to Halifax is the best thing you can do. This city is filled with good universities and has become known as a university town. If you like what you hear, we suggest you get in touch with the nearest Halifax movers and let them relocate you to this wonderful place.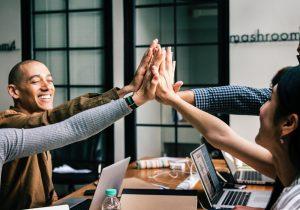 Trois Rivieres – one of the cheapest places to buy a home in Canada you will find
As the name itself might suggest, Trois Rivieres is a city located in the Quebec region. Since Quebec is a predominantly French-speaking area, Toris Rivieres is a wonderful opportunity for you to practice your fluency in this language. What is interesting about this city is that it is the oldest industrial city in the country. That fact makes it rich in history. However, this city is far from looking old, and there are many interesting things you can do in your free time. For starters, Trois Rivieres is a host to many dance and poetry festivals, which is a chance for all of the artistic people to fit into the crowd.
However, the topic today is on the cheapest places to buy a home in Canada, so Tender Touch Moving and Storage Toronto must mention the average home price. In order to buy a home in Toris Rivieres, you would have to set aside $160, 064. Hardly will you be able to find a place that is more affordable than this charming little town.
Saguenay – heaven for nature lovers
Saguenay is another small city in the Quebec region. Again, the residents primarily speak French. You should not move here without having at least a basic understanding of the language. However, if you do speak a bit of French, we wholeheartedly recommend you hire long distance movers Toronto, or the ones in your area, and let them help you start your new life. If you are still not sure whether moving here is the right choice, perhaps the average house price can help you decide. Namely, to buy a home in Saguenay, you would have to pay $173,056. 
Even though amazingly affordable, you should not let the price alone convince you to move here. What you need to know is that Saguenay is surrounded by nature. If you are a nature lover, you can imagine how many different outdoor activities you can do when living here. Obviously, your options are limitless.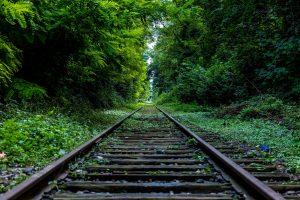 Fredericton – another capital
The capital of New Brunswick may not be as populous as other capital cities. However, what Fredericton lacks in size it more than compensates in affordability. To buy a home in this capital is not impossible, not by a long shot. The average house price is $179,981, which is alongside the other affordable cities on our list.
However, even though small in size, Fredericton has many things working in its favor. For starters, the city is the place where a lot of notable artists choose to live in. As if all of this were not enough, Fredericton is also a city with one of the highest average incomes. For us, that would be enough to call Fredericton our future home!
The conclusion
If you are moving to Canada from the USA, we advise you take a look at these places. Not only are they among the cheapest places to buy a home in Canada, but also among the best ones. We can assure you that you will not regret moving to any of these cities.