Moving is a complicated, tedious and time-consuming process. Besides buying moving supplies, packing your home and loading the moving truck, there are many other things to think about. For starters, you need to think about who to notify when you move. Getting sidetracked while relocating is easy, so you might forget to let someone important know that you are about to change your address. To prevent that from happening, all you have to do is read our guide!
Notify the post office
A post office is a good place to start from. At first, you might not understand why notifying your local post office is so important. However, if you give it a second thought, you will realize that every week, you get your mail in the mailbox. That mail does not just appear out of nowhere. It is brought by a mailman who works at a post office. Thus, to change the address of the arrival of your mail, you need to notify the post office a week prior to the move. If you leave this task for the last day, there could be an overlap between the day that you move, and the day that the mail starts arriving at the new address. Of course, since we live in the age of technological advancements, you can easily change your address online.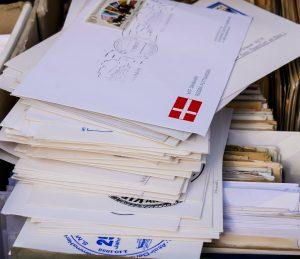 Notify your bank
The next task on your list should be to notify the bank of your future address. Usually, there will be no need for you to go to your bank in person. All you have to do is pick up the phone and call your bank. While on the phone, make sure to update your retirement funds, online banks, and investment accounts. The change needs to be made on every document and account you have.
While on the subject of finances, you also need to notify your credit card companies. Running away from your debt sounds great, but it is not possible. It is best to play it safe, and not to forget to notify the aforementioned companies when moving. Word of advice: don`t forget about any loyalty programs.
Who to notify when you move if not utility companies?
When thinking about the people and companies you need to notify when moving, the first association we here at Tender Touch Moving and Storage Toronto have are utility companies. To inform these companies is important for obvious reasons. Neither should you pay utilities you don`t use nor should you live in a house that cannot accommodate all of your needs. The only question you may have is which utility companies to include when dialing the phone.
Gas and electric – the first one to tackle of our list will be this one. Imagine moving during the winter, and arriving in a freezing cold house, just because you forget to change the address with your electric company.
Phone, cable, and internet – let`s face it. What would we do if we could not binge watch Netflix, or spend the evening surfing on the Internet? To avoid the inevitable boredom that follows when not having Internet access, don`t forget to notify your providers of your move.
Other utilities – it is an unwritten rule that you should inform all of the companies of the utilities you are responsible for. Are you responsible for recycling? Then the garbage/recycling company should be on your who to notify when you move list.
Notifying every last one of your utility companies is as important as finding the most reputable long distance movers Toronto can offer. Don`t forget to do it.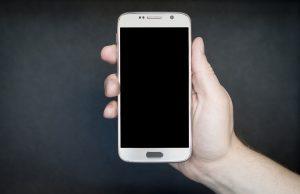 Notify your employer
Even though your paycheck arrives on your bank account, notifying your employer of your address change is a must. You never know what type of circumstance may come up. Besides, your employer is responsible for more than just your paycheck. They need to take care of pay stubs, taxes, and similar items. All of these documents need to arrive at the right place, which is only possible after notifying your employer of the changes.
Notify the school
If you are moving with a school-aged child, your relocation can go from difficult to unbearable. Moving with kids is a lot more stressful than moving on your own, but our children cannot exactly be left behind. If you and your kid are moving during the school year, your first priority should be notifying the school. You need to inform the school your child currently attends, and have their records transferred. However, your responsibilities don`t end there. You also need to get in touch with the new school and inform them of your arrival. The school might need some time to prepare for your child`s arrival. Besides, informing yourself about their after-school activities could help your kid fit in better after moving.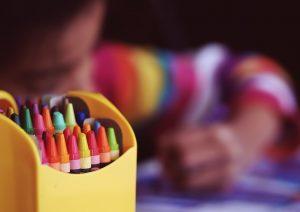 Notify your insurance providers
Finally, this is no time to forget about the insurance policies you have on your name. These include everything, from your life insurance to your health and dental policies. Each and every one of those companies should be informed about your life change and your new place of living. So, if we were you, we would not waste a second more.
When should you start notifying people and companies?
There is not one precise date that we can give you. Instead, we can advise you to be smart, and start as soon as possible. And, we will tell you that it would be good to finish with your who to notify when you move list a week before the relocation date. Days before your move, you will have much bigger problems than calling people and companies. Who knows, you might even have to pack 7 days before your move. Thus, do the things you can do right away, and don`t wait up for the last moment.